Colin Farrell's Tonight Show Nightmare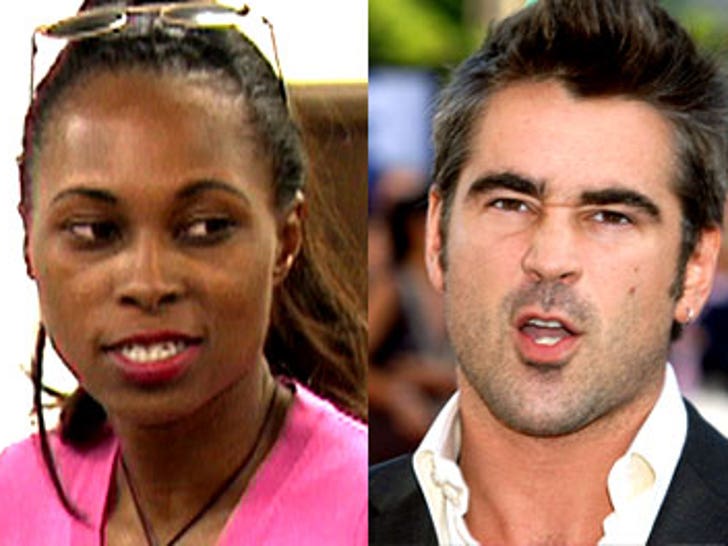 An obsessed fan of Colin Farrell's bypassed security and rushed the "Tonight Show" stage during a taping with Colin Farrell Thursday afternoon.

The woman was identified as Dessarae Bradford. Bradford unsuccessfully sued the actor for $5,000 last April claiming the "Miami Vice" star had harassed her with phone calls, cards and text messages.
Bradford reportedly leaped up from the audience, jumped on stage and approached Farrell in the middle of his interview with host Jay Leno. Witnesses said they thought the incident at first was part of a skit. Once Bradford started to speak to the star, Farrell took her by the elbow and lead her off stage to security. Witnesses claim Bradford shouted, "I'll see you in court!" and Farrell replied, "You're insane!" and asked cameramen to turn off the cameras.
Bradford reportedly managed to leave a copy of her self-published book entitled "Colin Farrell: A Dark Twisted Puppy" on Leno's desk.
Bradford was detained by Burbank Police, although per NBC's request, was not arrested. Bradford was warned that if she returned to the NBC studios, she would be arrested for trespassing.
The incident was edited out of the show.