MTV Says Madonna & Britney Broke the Rules
MTV Says
Madonna & Britney
Broke the Rules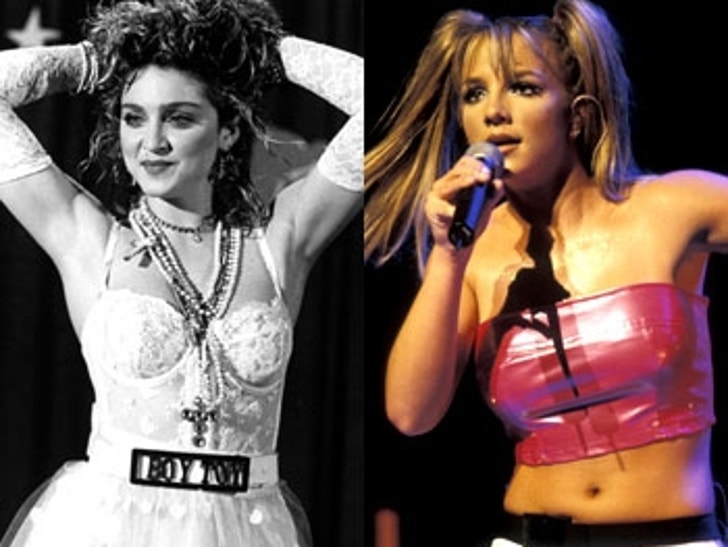 In 1989 Madonna's video for "Like a Prayer" was considered extremely controversial. It featured burning crosses and Madonna kissing a black Christ-like figure. How times have changed. Today that same video has landed her Madgesty on top of MTV UK's list of the 100 Videos That Broke the Rules.

Britney Spears' sexy schoolgirl antics in "Baby One More Time" makes it to number two, and Michael Jackson's 14-minute zombie epic "Thriller" moonwalks into the third spot.
Madonna, whose "Justify My Love" video was banned by MTV in 1990, also has two other videos in the top 10 with "Vogue" at number 5 and "Ray of Light" at number 4.
MTV compiled the list by polling 10,000 viewers and will play the entire 100 videos as part of its 25th Anniversary (yikes!) on August 1st.