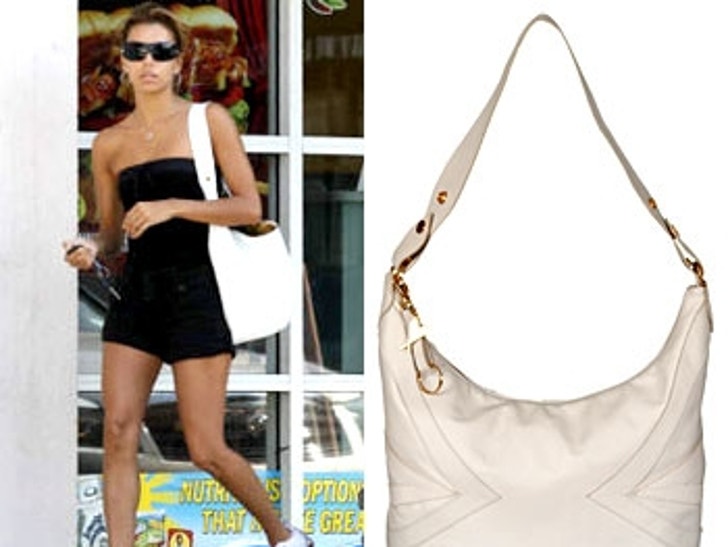 During a shopping spree last week, Eva Longoria discovered a relatively unknown purse brand that struck her fancy.

Longoria stumbled onto her fashion find during a shopping excursion at a Beverly Hills, Calif. boutique called Harmony Lane. Eva loved the LULA purses so much, she picked up five bags at Harmony Lane and placed an order for two more!
LULA's Ever After Clutch in gunmetal and white.

LULA's Mini Crush Clutch in raspberry and espresso.