Ivanka Struts Her Stuff
Ivanka
Struts Her Stuff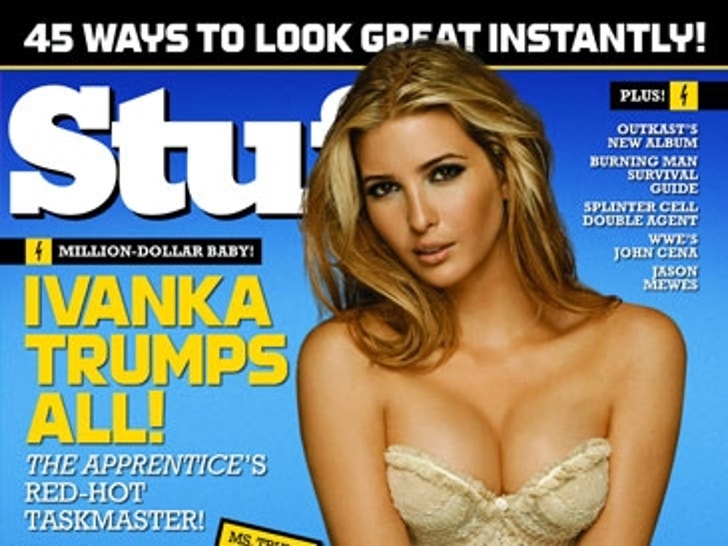 You'd think being Donald Trump's daughter would make life seem like a bowl of cherries, but Ivanka Trump tells the new issue of Stuff magazine, "He made it very clear that if we didn't live up to what he thought was our potential, he would fire us."
Luckily that hasn't been the case for Ivanka, who, at 24, is the Trump Organization's VP of Real Estate Development and co-starred with her dad on the most recent season of NBC's "The Apprentice."
While The Donald is a business mentor for Ivanka, she admits she tends to avoid his love advice. "He has very strong opinions - which I try not to listen to."
The former model also avoids introducing boyfriends to Donald for as long as possible but adds, "He hasn't threatened bodily harm to any of the people I've dated. Well, as far as I know."
Donald doesn't have to worry about his little girl getting photographed partying like other well known heiresses. Ivanka says "I like to have fun with my friends and go out at night, but you're not going to find me dancing on top of tables or see me trashed outside of Bungalow 8."
Obviously her mother Ivana Trump adheres to a different set of party rules. The 57-year-old danced the night away with her boy-toy Rossano Rubicondi planted at her side on Tuesday in Sardinia, Italy.