Model Brings New Meaning to Fall Fashion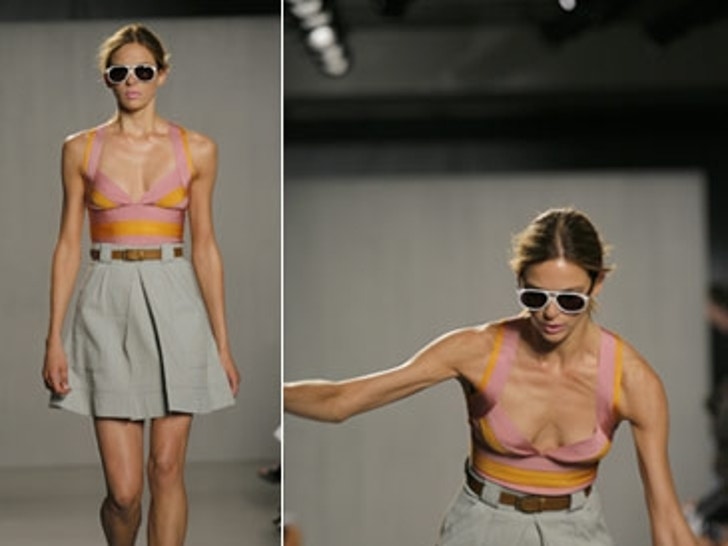 Crombez was sashaying down the runway at Monday's Proenza Schouler show when her shoes got the best of her. The sunglass-clad beauty tripped and, literally, fell head over heels.
But in true supermodel form, the 5'10 stunner picked herself up and finished the walk with shoes in hand.

Stay tuned to see if Crombez's stumble turns bare feet into the new black!