Beyoncé, Bono & Armani Paint the Town Red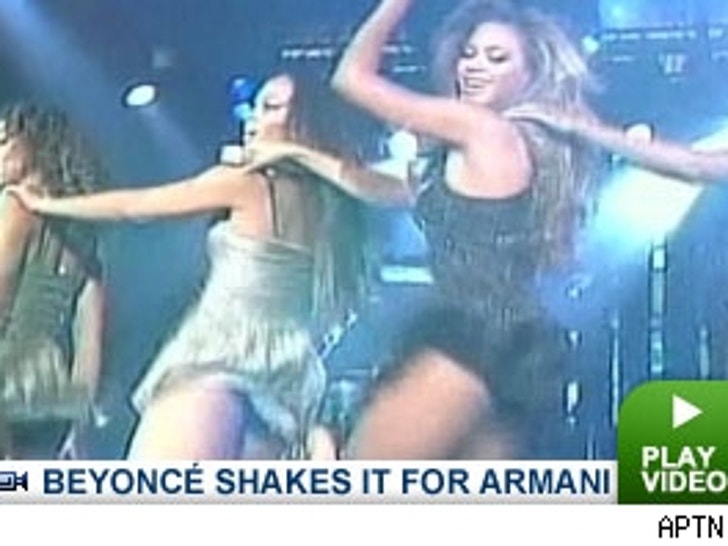 The event was also a benefit for Bono's new line of products, Red, which will benefit the fight against AIDS.
While one of the night's unlikeliest guests was rapper 50 Cent who said "90% of the time you see me on the red carpet I'm wearing Armani." Who knew Armani made oversized sports jerseys!
Besides the Armani fashion show, guests were also treated to musical performances by Andrea Bocelli and House of Dereon's very own fashionista, Beyoncé.