Eva's Post Break-Up Debut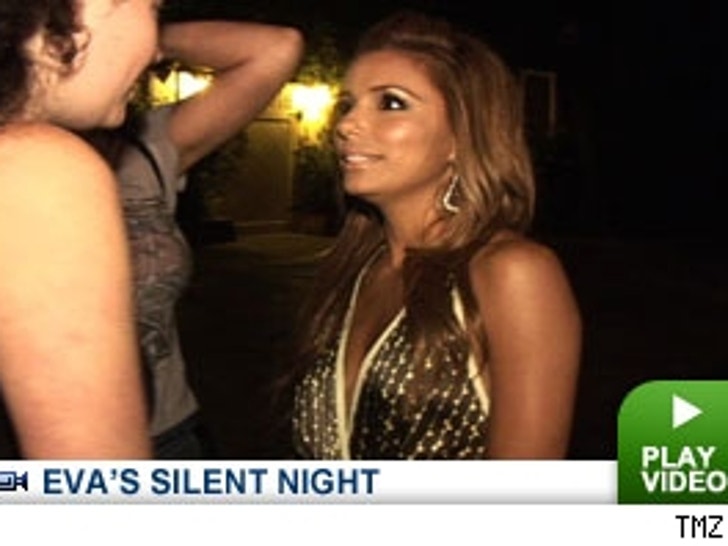 But despite the public appearance, Eva wasn't talking about the split.
Longoria did manage to fake a smile and pose for photographers alone and with Paves and her fellow single pal Jessica Simpson.
Eva and her team of handlers left the event, but not before she could pretend she didn't hear a photographer ask if she was single now.
While EXTRA confirmed the breakup, Eva's publicist said the duo were "going through a very difficult time." Which may be news to Parker who told the San Antonio Express News, "Everything's fine. A couple stuff happened, but that's nothing. Everything is fine."
Looks like Tony and Eva have different definitions of the word 'fine.'