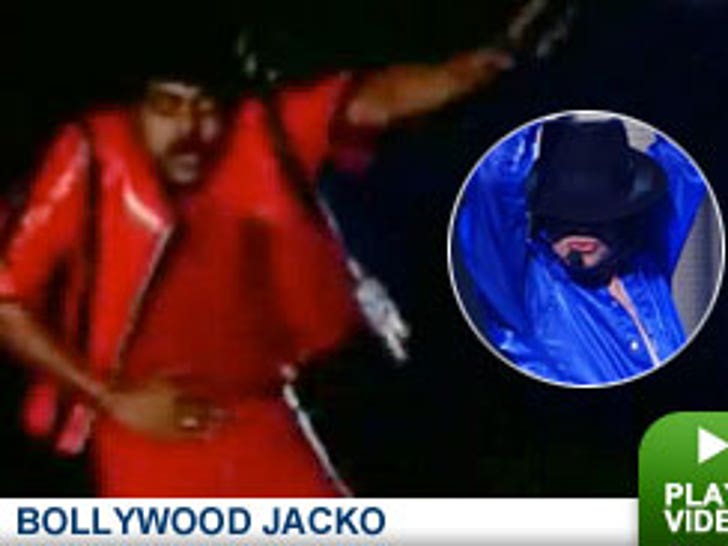 Bollywood and Tollywood (India's two most popular movie industries) are known for their elaborate and colorful musical dance numbers and make no exception in their interpretation of Jackson's dark, zombie love story.
In the Bollywood-like version entitled "Golimaar," the Indian Michael Jackson character sports a red pleather/vinyl ensemble similar to Jackson's trademark outfit.
With a reported cost of one million dollars, at that time, Michael's "Thriller" was the most expensive video ever made.
Somehow we think "Golimaar" won't be able to claim that same feat.