John Mayer Bears All to Sheryl Crow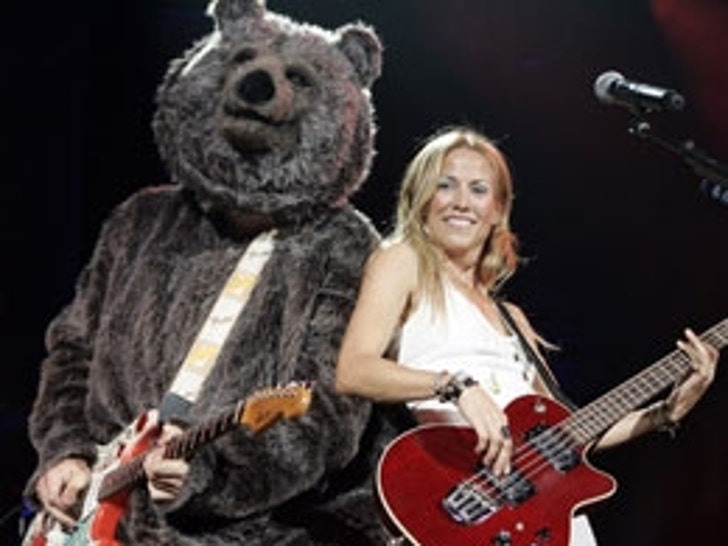 John Mayer dressed up in a bear suit to prank Sheryl Crow on the second to last night of their co-headlining tour on Wednesday.
Mayer, who is a big jokester, came out in the hairy costume while Crow sang her hit "My Favorite Mistake." As John mentions in his blog, Crow almost forgot the words to her song and will now have to contend with the tour being remembered by "Sheryl Crow leaning against a douchebag in a bear suit."
Last night, on the final stop of their six week tour, Sheryl got her revenge and came out on stage during John's set sporting her killer bod in a lilac colored bikini--distracting to say the least!
Mayer chronicles Sheryl's hoochie mama moment on his blog by juxtaposing the bikini pics along with a serious mission statement about his alma mater, the Berklee College of Music.
Kidding aside John had nothing but great things to say about Sheryl and gushes "I hope you realize, even if for a fleeting moment just once a day, that everything you've ever hoped you would be, you are."
John, you had us at hello.