John Cena vs. K-Fed: A Dream Come True
John Cena vs. K-Fed:
A Dream Come True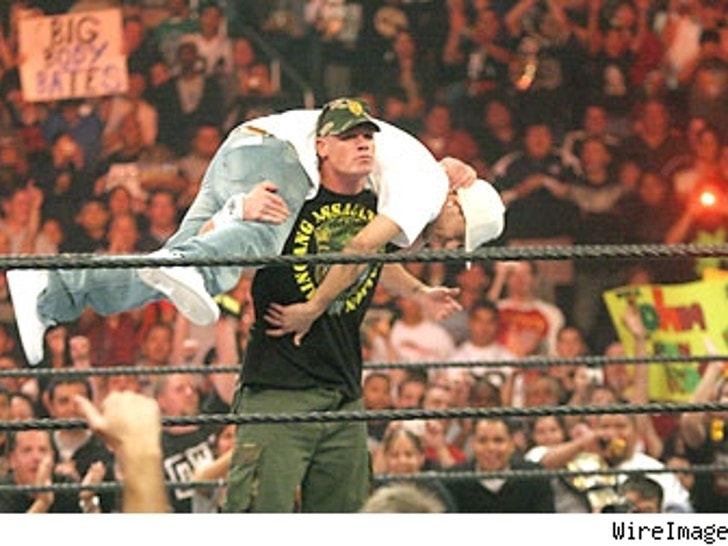 Perhaps you have seen Kevin Federline in all his slacker glory and thought to yourself, "Man, I would love to body slam that guy!" Well, WWE champ John Cena has lived out your fantasy.
During a taped episode of "Monday Night RAW" last night in Los Angeles, Federline made a surprise appearance in the ring and received a chorus of boos from the sold-out crowd at the Staples Center. After an argument between K-Fed and Cena got a little physical, Cena unleashed his signature move -- the F-U slam -- on Mr. PopoZao.
In this clip, K-Fed, sporting his traditional white t-shirt and jeans, makes his way to the ring to a chorus of boos -- and meets John Cena when he gets there. Also, "Jackass" star Steve-O takes a turn in the ring, but things don't go well for him, either.
John Cena, you have acted on the wishes of millions. For that, we salute you.
To see K-Fed get his whoopin', check out the entire incident tonight on "Monday Night RAW" on USA at 9PM ET/PT.