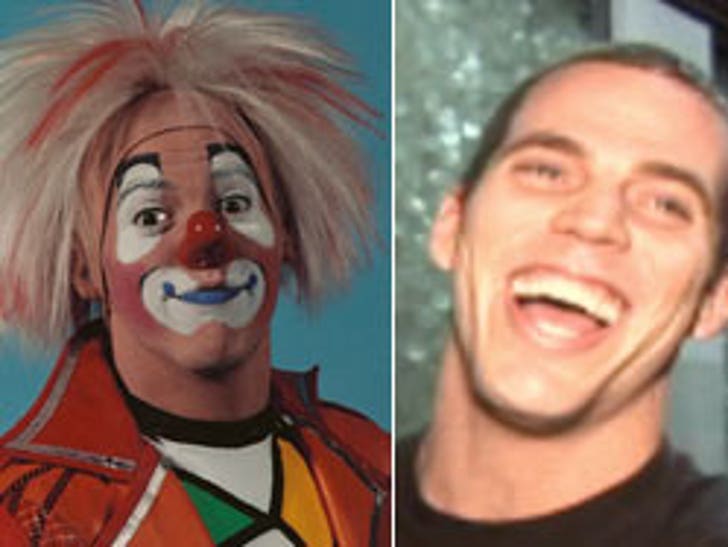 Long before Steve-O first stapled his scrotum to his leg, the "Jackass Number 2" star was actually juggling balls -- instead of inflicting pain to them. Seriously.
TMZ has obtained a photo of Steve-O, aka Steven Gilchrist Glover, during his training at Ringling Bros. and Barnum & Bailey Clown College back in 1997. Steve-O was one of only 33 people accepted into the program to which over 2000 applied. After graduation, Steve-O the Clown went on to an illustrious career as a performer for Royal Caribbean Cruise Lines.
Good thing he picked up that stapler.