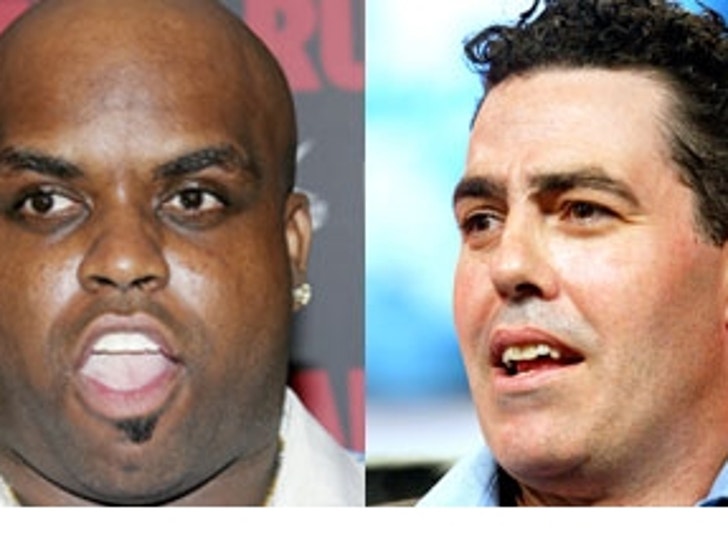 Gnarls Barkley's debut album, "St. Elsewhere," has become a bona fide hit. That being said, if you had a guitar with Cee-Lo and Danger Mouse's signature on it, would you also have morning DJ Adam Carolla sign it? That just what TMZ found on eBay today.

Sure, Adam Carolla is a funny guy, but is he even close to the same league as Gnarls Barkley? Did they have Adam Carolla's signature on the guitar when they realized Gnarls Barkley was at the same event, and had GB sign it as well?
We can't imagine it the other way around. Can you imagine owning it?