Ricky Shakes Bonbon -- and a Baby Rattle?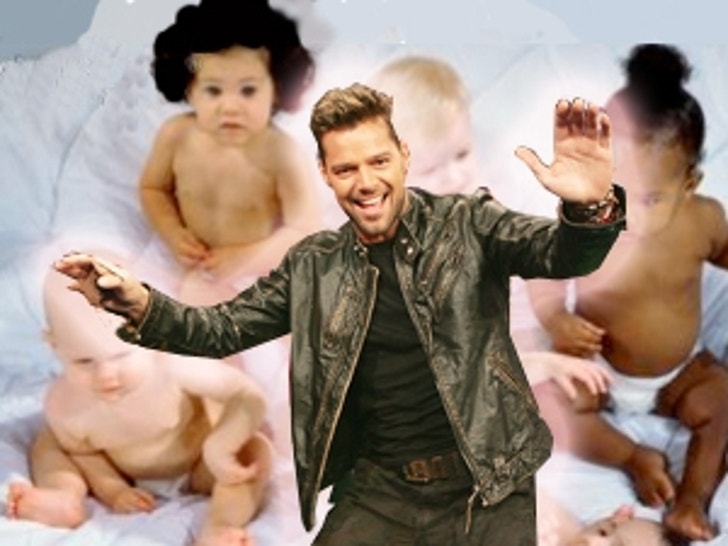 Hunky boriqua Ricky Martin wants to be like Madonna and Angelina ... and adopt kids!

Suave Ricky does love kids; he serves as an Ambassador for UNICEF, and helps sponsor a home for Indian street kids. Now, according to a report on Tittle-Tattle, he wants to open his own Miami mansion to a tot or two.
Tittle-Tattle quotes Ricky as saying, "I believe that at some time in the future this house will be full of colored crayons strewn over the floor, and the walls covered with scribbles." Oh yeah, we can see the writing on the wall about Ricky.
Ricky's reps were aware of the report but had no comment. Martin's MTV Unplugged CD hit stores November 7.
UPDATE: TMZ heard from Ricky's spokesman late today, with this comment: "While Ricky has said he is certainly open to the idea of adopting children in the future (as he already sponsors three children in India and assists thousands more through the work of his foundation), he has no immediate plans for any adoption, as his upcoming months are already filled with promotional travel and concerts dates around his just released MTV Unplugged album."