Charlie & Denise -- Officially Swingin' Singles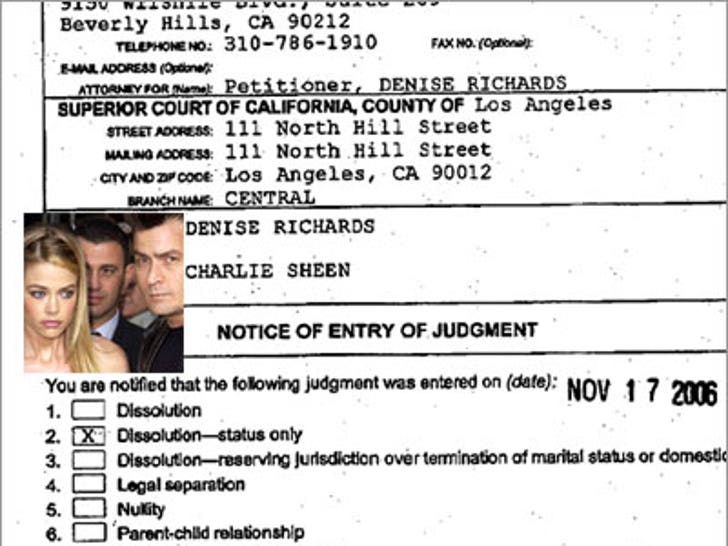 After a year of seething accusations, alleged threats and nasty personal attacks, Charlie Sheen and Denise Richards are officially single again.

TMZ has obtained fresh court documents from Los Angeles County Superior Court that finally end their 4-year marriage.
Richards filed for divorce in March 2005. She filed a stinging declaration in April, alleging that Sheen threatened her life, employed a madam and frequented pornographic websites featuring girls who looked "very young." Sheen denied the allegations. A judge previously ordered Sheen to stay 300 feet away from Richards and required that monitored visits with his children.