Arresting Cop in Gibson Case Attacked By Sheriff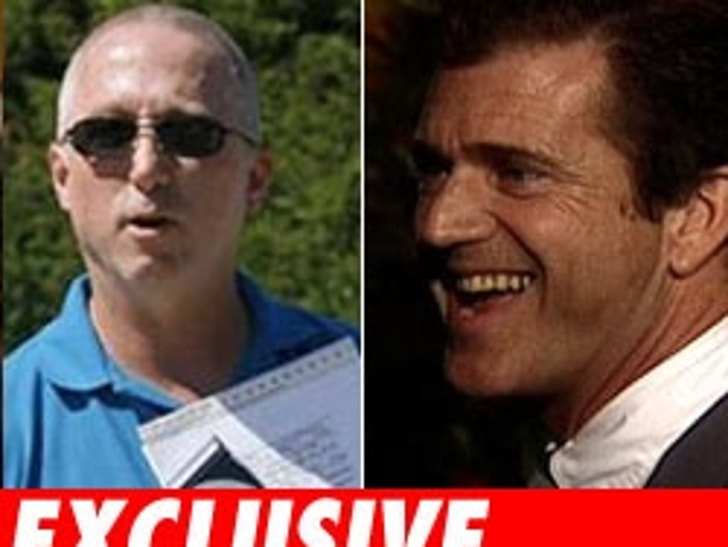 The Deputy who arrested Mel Gibson for D.U.I. is under attack -- by his own department.

L.A. County Sheriff's Deputy James Mee "was forced into an Internal Affairs investigation within 72 hours of the arrest of Mr. Gibson," according to a letter sent to the Sheriff's Department by Deputy Mee's lawyer and obtained by TMZ. In the letter, dated October 17, attorney Richard Shinee says that the interrogation lasted five hours and Mee "was compelled to give a statement regarding all aspects of the transaction between himself and Mr. Gibson, including questions with regard to the alleged leak of information to the press."
TMZ broke the story on July 28, the day of the arrest, that Gibson went on an anti-Semitic tirade. Sheriff's officials told TMZ and other media that the arrest had occurred "without incident," that is, until TMZ published four pages from the original arrest report which included a blow-by-blow account of Gibson's conduct. We also first reported that Deputy Mee was ordered by his superiors to sanitize the report, removing the four pages of incendiary information.
According to Shinee's letter, after Mee's interview, the deputy was immediately made the subject of a criminal investigation. As we have already reported, the Sheriff's Department searched Mee's residence to determine if there was evidence that he was the TMZ leak.
In his letter, Shinee says Deputy Mee "told the investigators that he was ordered to change his report, and further, that he did so against his will." Shinee also says, contrary to Sheriff Lee Baca's claim that he did not ask to have the initial arrest report sanitized, Mee's statements to Internal Affairs and his immediate supervisors "wholly contradict these assertions."
Shinee claims there's a conflict of interest with the Department investigating his client, claiming it "creates far too great of a temptation to discredit Deputy Mee by manipulation of the evidence." Shinee adds, "To date, my investigation reveals that that has already been set in motion."
Shinee is incredulous that the Department has put a review of its own conduct in the investigation on hold, pending the criminal investigation into the leak. Shinee writes, "This, on its face, is ridiculous and further underscores our concerns that Deputy Mee will be scapegoated."
TMZ has also obtained a letter from Shinee to the State Attorney General, dated November 13, asking him to take over the Sheriff's investigation "to ensure that the investigation is conducted lawfully and objectively." We're told the Attorney General has rejected Shinee's request.
Finally, TMZ has learned that Mee has been taken off patrol duty in Malibu and reassigned. We're also told that the Sheriff's Dept. has recently targeted Mee in a separate investigation, allegedly for getting into an argument with a superior. TMZ contacted Shinee, who claims the new investigation "is nothing more than ongoing harassment."
Sheriff's spokesperson Steve Whitmore told TMZ "The Sheriff's Department has handled scores of investigations in an unbiased, fair manner. This investigation is no different." Whitmore adds his Department is conducting "a thorough and robust investigation" and it will "continue to move forward in a professional, measured manner, regardless of the publicity surrounding it."