Kidman's "To Die For" Baby Gifts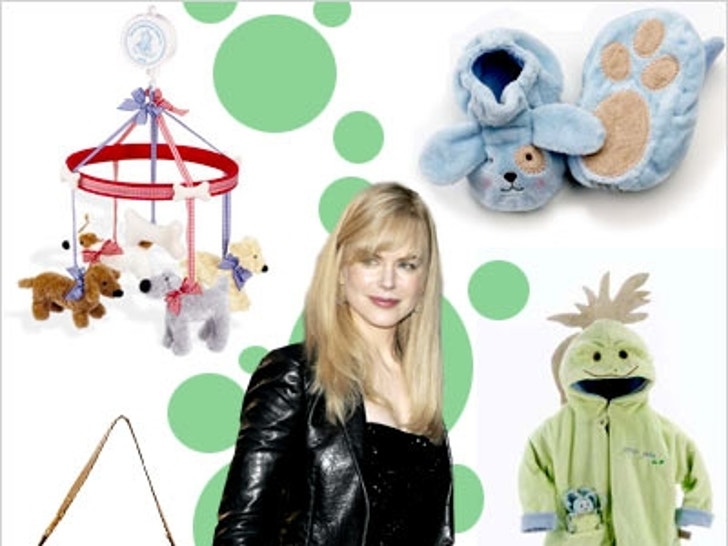 Now it's Nicole Kidman who is following in Katie, er, (sorry, Tom) Kate Holmes' footsteps.

Along with a mobile, baby slippers and a green velour frog coat, the Oscar-winner (sorry, Tom) picked up a $420 leather Mia Bossi diaper bag. Chump change for the highest-paid actress in Hollywood!
Too busy shooting a film and supporting hubby Keith Urban through rehab, Nicole had an assistant place the order, which was then shipped to the Scientology-free (sorry, Tom) Kidman compound. Amen.
While Nicole has two adopted children with La Cruise, incessant rumors swirl about Mrs. Urban having a bun in the oven. Time will tell.