Whitney Houston: Bikini Babe?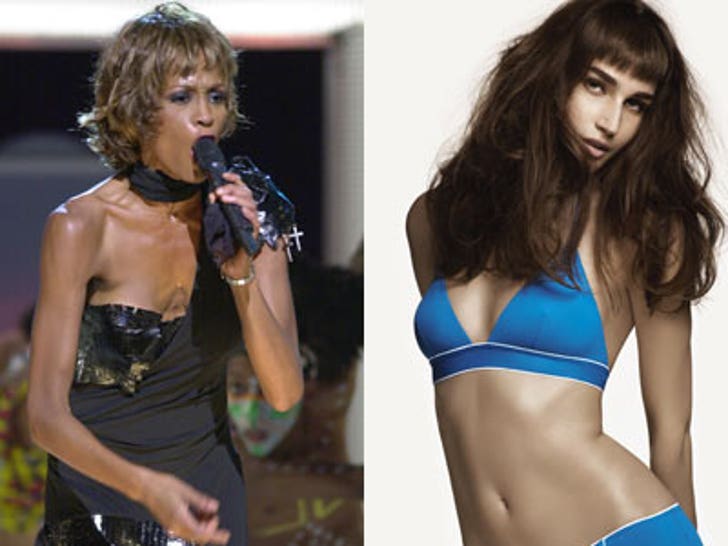 Whitney Houston had to auction off loads of her crap when she fell behind on storage fees, but the Grammy-winning singer still managed to scrounge up enough cash to pick up a skimpy bikini. In many ways, there's no junk in her trunk!
Whitney got so emotional over a blue Eres two-piece swimsuit at the trendy West Hollywood boutique, Le Bra Lingerie, that she dropped $430 for one in a size small. Hopefully getting rid of all that dead weight, i.e. Bobby Brown, has done a body good. Hell to the yes!
A source says that Ms. Houston had the itsy-bitsy teeny-weeny item shipped to her in Miami. Seems Whitney's finally found where broken hearts go!