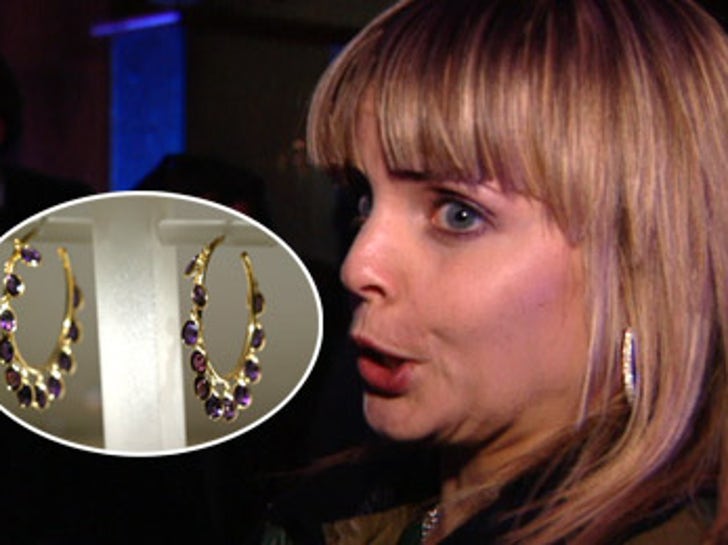 Mena Suvari was spotted at a trendy Melrose boutique -- working!

Suvari recently hit the hip Suzanne Felsen jewelry shop in search of a pair of large hoop earrings with a bright gemstone that she could wear every day. (The Fred Leighton loaners are for Oscar night!) But when Mena arrived at the A-list haunt, it was so busy that she wound up waiting until closing time -- and helped the staff put away all the displayed jewelry! Now that's an "American Beauty."
Luckily, Mena's hard work paid off; she found a pair of 18K white gold hoops with amethysts, which retail for $3200, so says StyleChic's Aly Scott. Hopefully, she got the employee discount!