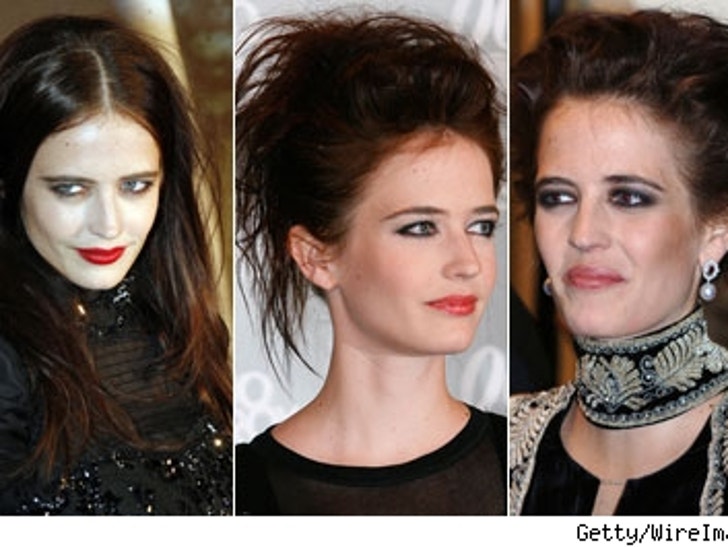 Terror-tressed Bond girl Eva Green has been having a disastrously hair-raising few months. Forget 007, this is a job for V05!
The 26-year-old Gothy gamine has been spotted at various "Casino Royale" premieres around the world sporting ghastly manes that appear to be bloodcurdling homages to Morticia Addams and The Bride of Frankenstein. Boo!
Sadly, even the Rosie O'Donnell-spawned man-bob would be an improvement over Green's macabre bird's nest bristles.