Nicole's Hunk of Burning Love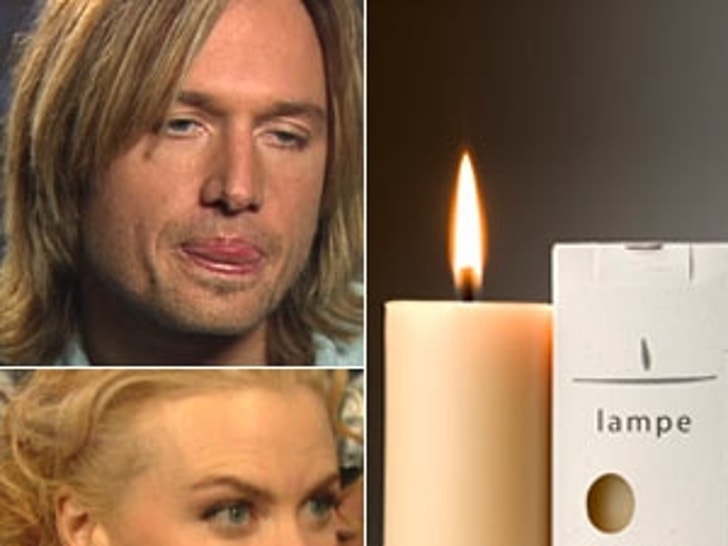 With hubby Keith Urban now out of rehab, Nicole Kidman is ready to spend a romantic Valentine's day with her "mane" man.
We're told the Oscar winner played Cupid, buying a dozen Northern Light candles and having them shipped to their Tennessee home to give to Keith for the February 14 holiday. That's amore! The candles are made from organic Australian beeswax, feature chemical-free cotton wicks and cosmetic grade macadamia nut oil. Only the best for Mr. Kidman!
The $20 candles are available at eZoetic.com, a site which offers products to help maintain your inner balance and harmony. No doubt Kidman could use some after her terrifying on-set crash. Namaste, Nic.