Whitney: Can I Call You, Ray-J?
Whitney:
Can I Call You,
Ray-J?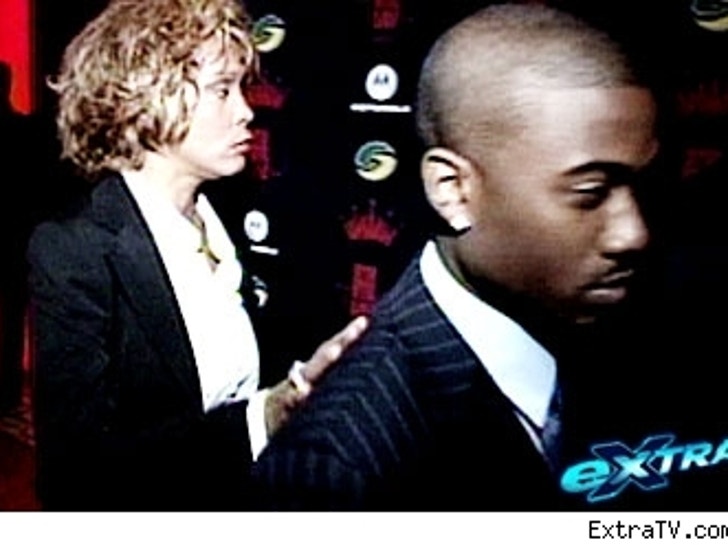 Whitney Houston's traded up from Bobby Brown ... with Kim Kardashian sex tape co-star Ray-J, who's 17 years her junior! The greatest love of all!
"EXTRA" spotted Miss Houston holding hands with 26-year-old Ray-J (R&B-ish brother of crash-embattled Brandy Norwood) as the two ran into Jay-Z and LeBron James' Bud Select-Sprite pre-NBA All-Star game party Saturday at TAO in Las Vegas. This marks the second public appearance for the couple, who were spotted last month having a romantic dinner together at Mastro's in L.A.
A source tells TMZ that Kim K. actually showed up for the party but any potential nuclear conflict was defused when a helpful tipster called Ray-J from outside to tell him that his former video co-producer was in the house. Whitney took her young charge by the arm and quickly led him out the door.
Perhaps Whitney's getting dating tips from Demi Moore.