Barba: Skanky Pics Were an "Unnecessary Distraction"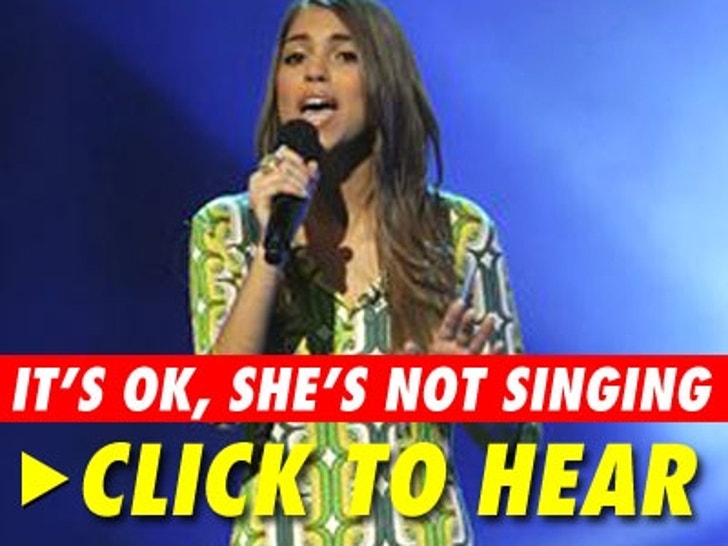 Although rejected Jerseyite "Idol" wannabeen Antonella Barba was distracted by racy pics of her that spread over the web, her parental units apparently didn't blink an eye.

"They're really encouraging me to just not get battered by nonsense that doesn't matter and that's not relevant to the competition," Barba told Ryan Seacrest this morning on his KIIS-FM show. The fallen slut-ebrity added that the whole situation was "hard to deal with" and an "unnecessary distraction." Yes, it was distracting for many!
Barba revealed she'll probably stick around L.A. for a bit to see what offers come her way, saying she'd like to keep singing (ack!), act, or even model. Looks like "Girls Gone Wild" may get their wish.
And while fellow rejectee Sundance Head spilled details on a behind-the-scenes brat, Barba played dumb and wisely kept her mouth shut ... for once.