Chaka to Jesse: You're a Butthead!
Chaka to Jesse:
You're a Butthead!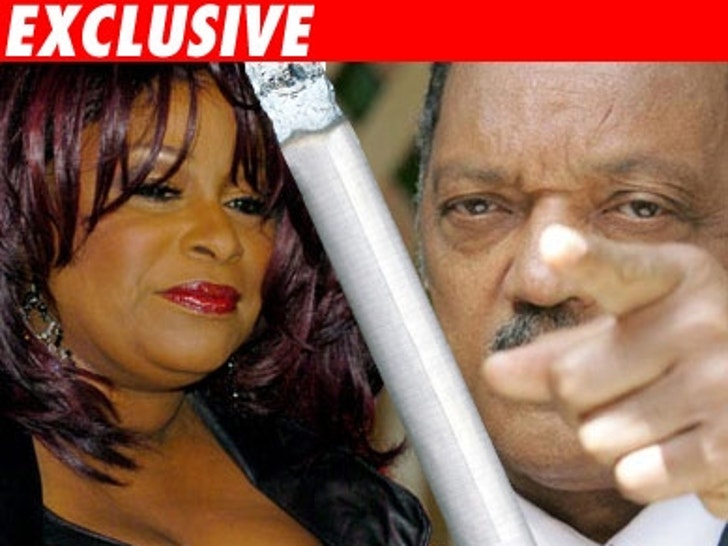 Not only did Chaka Khan skip a meet and greet with recent co-Grammy winners Tony Bennett and Stevie Wonder last night in Washington -- only to have a date with the Marlboro Man, she also dissed Rev. Jesse Jackson (behind his back) because he got in the way of her puffery.
TMZ spotted the D-I-V-A enjoying a cig near the Capitol before she performed "Tell Me Something Good" at an event honoring Wonder's wondrous songwriting when, suddenly, an assistant quickly ran up to her and whispered that Jackson was coming out to meet her.
"Oh no!" shouted Chaka. "I don't want to put this out." Still, she dashed the ash and turned all smiles when Jackson emerged from a building just seconds after the warning. After exchanging pleasantries, she even entered her digits into his Blackberry. Jackson left after a couple of minutes, shouting with a grin, "I'll call you soon, sugar."
"Jesus!" Chaka yelled as soon as Jackson disappeared from earshot. "I just wanted to smoke!" And then she lit up.