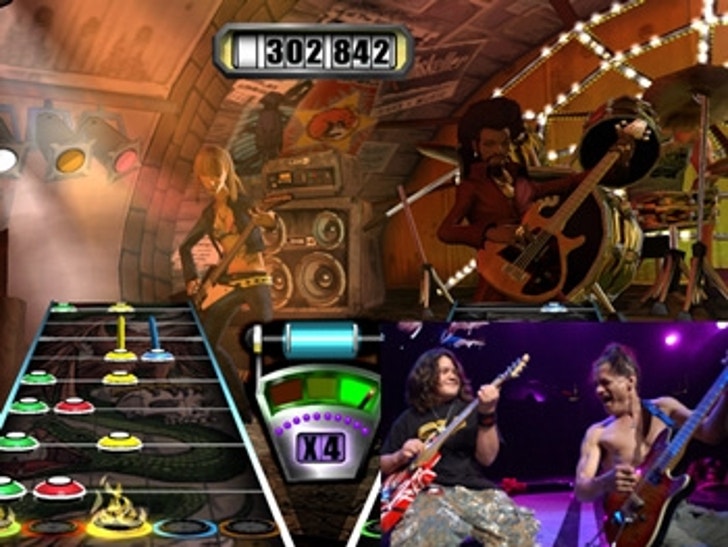 The cancellation of the Van Halen reunion was a disappointment to fans everywhere, but they can still get their Van Halen fix, thanks to Guitar Hero 2 on the Xbox 360!

For those who haven't heard of this groundbreaking game, players use a guitar as the controller and rock along to their favorite songs. The Xbox 360 version of Guitar Hero 2 allows you to rock-out to over 70 intense tracks, including songs by Wolfmother, Pearl Jam, Dick Dale, Suicidal Tendencies and Guns n' Roses.
Launching on Tuesday, the Xbox 360 version of the wildly popular guitar-playing video game has graphics optimized for the Xbox 360, and it will allow players to download new tracks, new guitars and new characters using the Xbox Live Marketplace. You even get an updated guitar controller, the X-Plorer, based on the famous Gibson guitar.
With the Guitar Hero 2's cooperative mode, you can even recreate your own Van Halen concerts. Just choose Van Halen's version of "You Got Me," and plug in two guitars -- players can choose to play lead guitar, bass guitar or rhythm. Become the ultimate father/son rock combo like Eddie and Wolfgang Van Halen, or use the Face-Off mode to battle your guitar-wielding foe in the ultimate shredfest!
Now all you need is an egomaniacal frontman to pull off some karate kicks.