Stripped Katie Lives Large in Vegas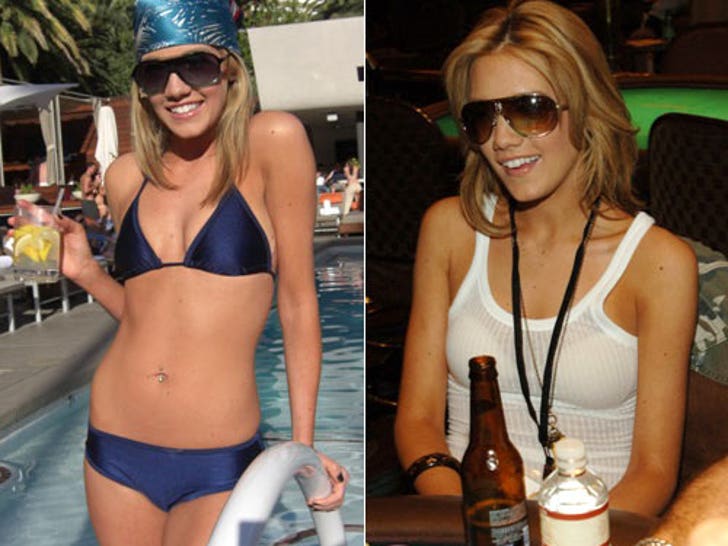 Ex-Miss Nevada Katie Rees was stripped of her sash over saucy pix, but Katie's clearly enjoying her post-public-humiliation career just a little more than ex Mess USA Tara is enjoying hers. TMZ got an exclusive peek at the Sin City beauty queen's latest incarnation as a poolside attraction.

Katie lived large at the Bare Pool and Lounge at the Mirage in Las Vegas over the weekend, though in typical Rees fashion, she flaunted the rules of the hotspot -- by leaving her top on. (Bare is a topless pool, and by "topless," we don't mean "open-air.")
Elsewhere, she played a few hands -- of poker -- at the JET Nightclub Celebrity Poker Tournament, and was spotted with Vegas high-roller George Maloof, an owner of the Palms. And she ended her night at JET's one-year anniversary party, sipping Grey Goose.