Griffin Welcomes Black Eyed Pea Pod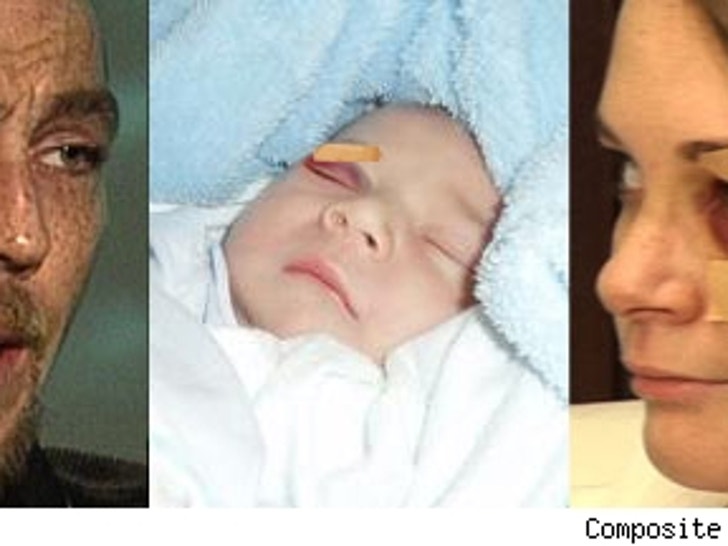 The latest member of the troubled O'Neal clan has made his debut ... on MySpace!

Ryan O'Neal's son Griffin, who earlier this year allegedly attacked Ryan with a fireplace poker, has posted a pic of his new baby boy on his MySpace page. While the baby's name is unknown, the newborn appears wrapped in blankets and is featured as Griffin's main pic, baby's black eye and band-aid added by TMZ for drama.
Griffin now has three children with three different women. He has a 17-year-old daughter, Dillan, and a young son, Renny.
Griffin and Ryan were involved in a violent altercation at Ryan's Malibu home in February, in which Griffin allegedly swung a fireplace poker at his father, which supposedly led to Ryan firing a shot "into the banister." Griffin's then pregnant girlfriend, JoAnne Berry, received a black eye in the scuffle and recently gave birth to the MySpace tot. So far, no charges have been filed in the case.