Spice Girls Back Together - Almost!
Spice Girls
Back Together
Almost!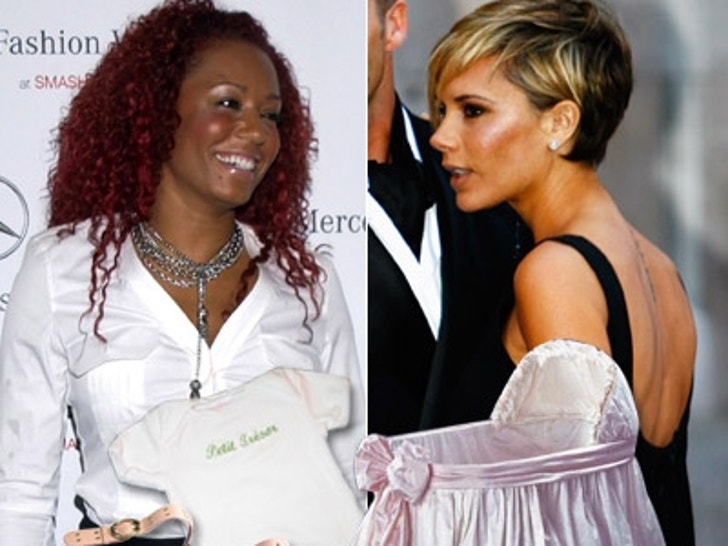 An impromptu mini Spice Girls reunion almost happened at the new Brentwood outpost of trendy baby boutique Petit Tresor!
Melanie "Scary Spice" Brown gave birth on Tuesday morning to a baby girl who may or may not be Eddie Murphy's daughter. TMZ has learned that last week, she was running around the shop with her mom, trying to get last minute items for the nursery. Among the trinkets Melanie picked up were an $850 custom-made bassinet and a $428 pink leather diaper bag. In total, Scary dropped a frightening $2000!
Fifteen minutes later, Melanie's former bandmate, Victoria "Posh Spice" Beckham, came in for one of her typical retail escapades, forking over $1000 for a gift basket for an unknown friend. After the last Spice Girl left the building, a fellow shopper was overheard saying, "Which one is next?"
While Spice Girls reunion rumors are always swirling, it looks like for now, baby boutique crossings are as close as it's going to get. Zigazig ah!