Scary Spice Pregnant With Eddie Murphy's Baby
Scary Spice
Pregnant With
Eddie Murphy's Baby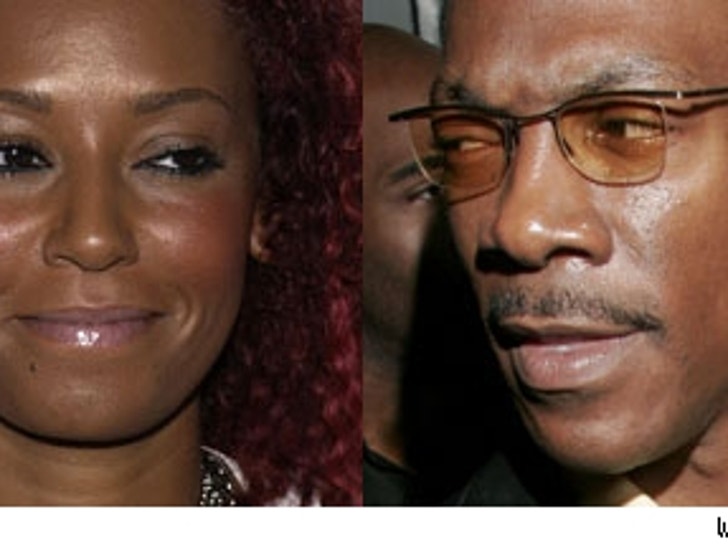 TMZ has learned that former Spice Girl Melanie Brown, aka Scary Spice, is four months pregnant with Eddie Murphy's baby. The news comes amid rumors that the couple will marry next month.
A source tells TMZ that Brown came into the hip Le Bra Lingerie boutique in West Hollywood on Saturday and was gushing about her impending birth.
Brown, who has a 7-year-old daughter from a previous relationship, is a frequent shopper at the store and admitted the pregnancy had her feeling tired. Brown added that she was concerned she may be carrying twins since, she noted, they run in Murphy's family.
While on her shopping spree, Melanie picked up nearly $5,000 worth of Eres lingerie for herself and about $300 worth of La Perla men's undershirts and underwear for Eddie.
In April, Murphy's divorce from his ex-wife Nicole became final. The "Daddy Day Care" star has five children with Nicole and another son from a previous relationship.
Murphy's rep told TMZ "We do not comment on Mr. Murphy's personal life."
Calls to Brown's rep were not immediately returned.