Dita Von Strip Teese
Dita Von
Strip Teese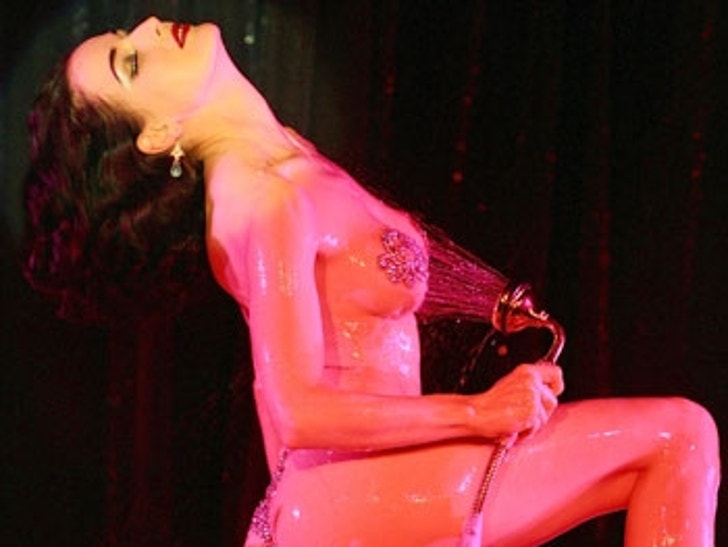 The shock rocker's ex-wife, Dita Von Teese, performed a mouthwatering striptease at Crazy Horse Paris at the MGM Grand last night in Las Vegas, hosing herself down on stage while wearing little more than a thong and pasties. Hot!
Manson recently told Le Parisien newspaper that the two split because Dita wanted him to "become more adult, more responsible," something he must have refused to do. Perhaps as a MAC spokesmodel, she wanted to be the one to wear the makeup in the family.
If this is her act -- imagine what the private performances are like! Probably something worth growing up for!