Sanjaya: Is His Number Up?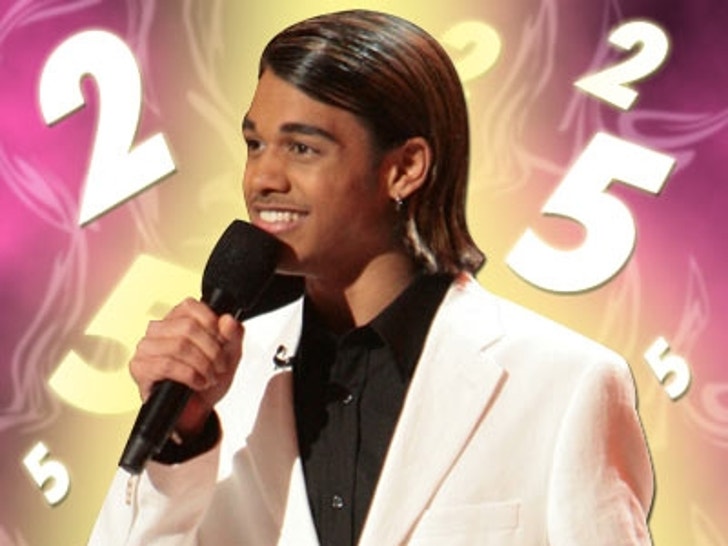 What's the answer to Sanjaya's success? One theory: It's all in the name!
Through AOL Horoscopes, numerologist Hans Decoz says, "Sanjaya Malakar is dominated by the number 2," and folks with that number are often underestimated and perceived as weak or imcompetent. But watch out! People with this number "will survive at all costs!" You have to give it to Sanjy for his resilience, and his bounce-back hairstyling!
His name "has a base vibration of 5," indicating that he is willing to "take risks and get off the beaten path." Or off key? Number 5 vibe also "manifest in a high-pitched energy ... that means he or she is almost certainly bound for fame and fortune."
Perhaps they meant off-pitch energy?