Sanjaya Is a Looney Tune!
Sanjaya is a
Looney Tune!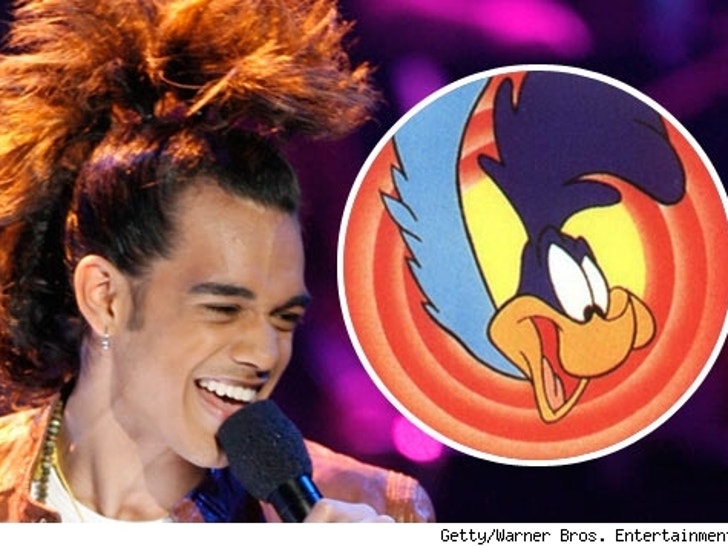 From Diana Ross to Halle Berry, you never know whose weave will inspire "American Idol" wannabe Sanjaya Malakar. This week, his hairspiration was none other than Looney Tunes character, Road Runner. Acme Hair Spray, anyone? *beep beep*
Sanjaya's mindboggling pony-hawk was enough to almost distract from his butchering of No Doubt's "Bathwater." Almost. Unfortunately, a more appropriate song choice for Sanjaya would have been the power pop band's 90s hit, "Don't Speak," which Timberlake-alike Chris Richardson ravaged. *beep beep*
If Sanjaya survives another week, he's going to have a busy day in the studio -- the hair studio that is!