Is Sanjaya Elliott Yamin's Hairstylist?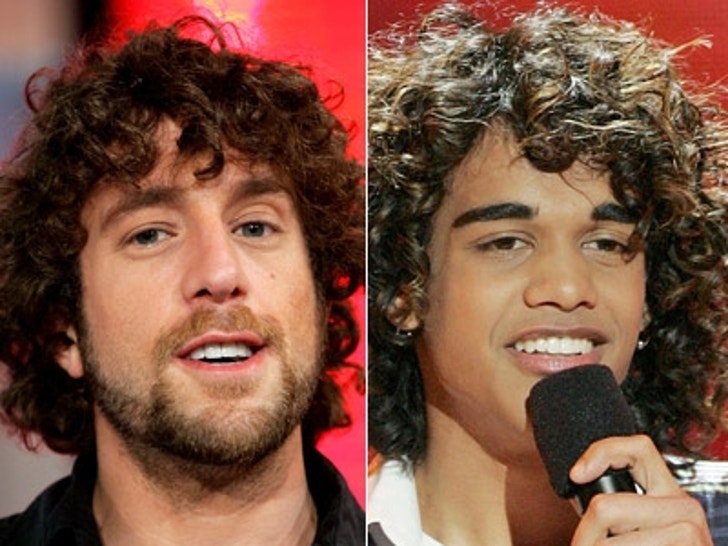 Season Five "American Idol" contestant Elliott Yamin has a new 'do to go with his new grill.

The formerly toothy Elliott turned up on "TRL" today, sporting a mouthful of Chiclet caps and a Season Six Sanjaya Malakar perm!
Besides plugging his new album, it appears Elliott has also been plugging the curling iron!