K-Fed Laps It Up in Vegas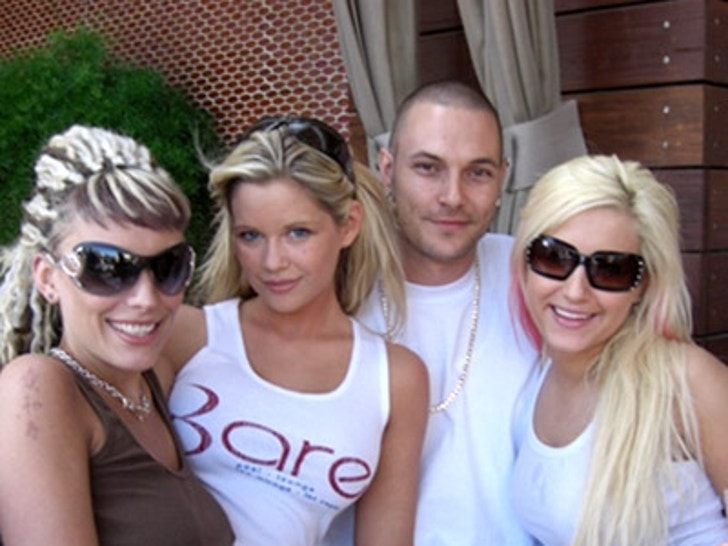 The Kevin Federline Divorce Tour rolled into Las Vegas on Thursday. All bleach blondes aboard!

The ex-Mr. Spears hung with a bevy of blondish, er, beauties, at the Bare Pool Lounge -- the Mirage's topless sunbathing paradise -- and quickly got their drink on. Um ... just who is watching those kids?!
TMZ has learned that K-Fed and his posse drank a bottle of Jack Daniels, did a round of Patron tequila shots and topped it off with some lemon drop shooters. Everything in moderation! We're told the Fed-Ex party train was the last group to leave the poolside romp, and planned to return for more fun in the sun this weekend! How does he find the time?!
Unlike Britney, if K-Fed has a meltdown, he's already got the shaved head part down!