Hugh Bastard! Grant Flips Out on Photog
Hugh Bastard!
Grant Flips Out on Photog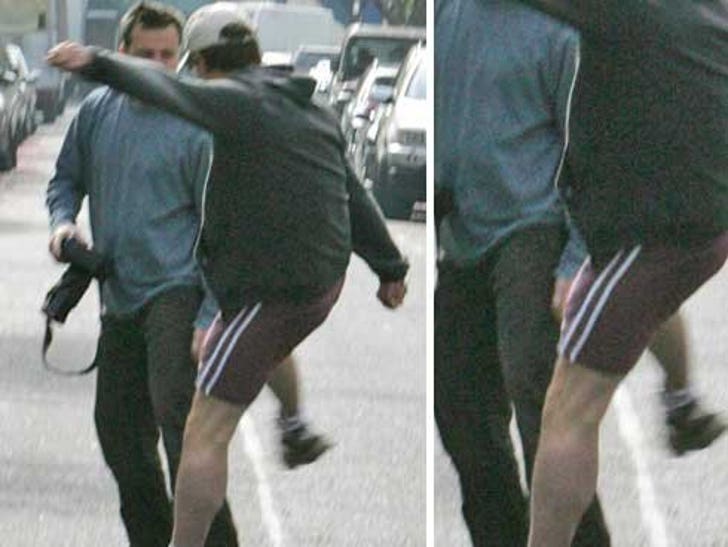 Hugh Grant was caught taking out his aggression on a pap in London on Tuesday.
Apparently fed up with photographers documenting his every move, the 46-year-old British actor threw an unidentified object and unleashed his stellar kicking skills on one of the paps outside his London home. Not exactly the best way to stop your photo from being taken!
We all know that being a celeb can be tough, but next time, Hugh should try demonstrating some better sense and sensibility.