Harrelson Chokes TMZ Photog -- LAPD Investigates
Harrelson Chokes TMZ Photog
LAPD Investigates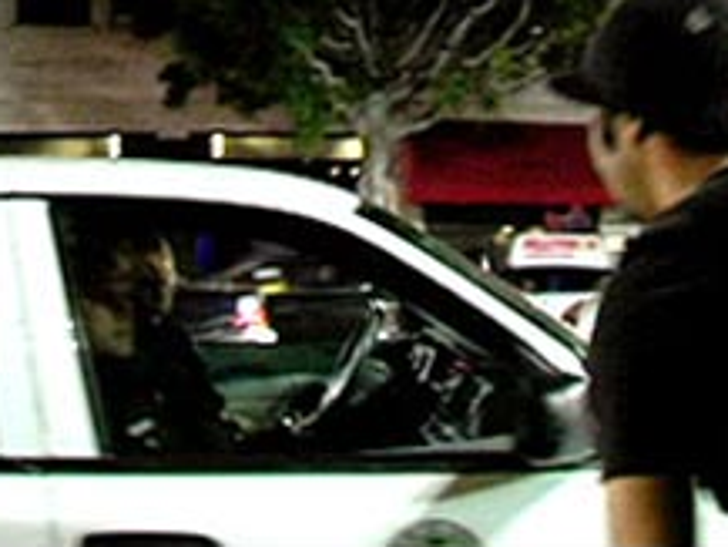 Woody Harrelson choked TMZ cameraman Josh Levine late Thursday night as he left a Hollywood nightclub, and the LAPD is conducting a criminal investigation.
The incident occurred at approximately 11:30 p.m. outside Element, a club frequented by celebrities. As Harrelson left with three women and two men, Levine and other photogs began shooting. Harrelson became irritated and asked Levine to stop shooting. Harrelson then walked over to Levine, put his hand on the camera and asked Levine to stop. Levine said "All I'm doing is my job." Harrelson, who appears in "A Prairie Home Companion," then said, "I've asked you to stop, are you going to stop?" and Levine replied, "Not when you ask me like that." The video then shows Harrelson break the camera and the picture goes dead.
TMZ obtained a second video, shot by another photog, showing the altercation. The photographer began shooting just as Harrelson grabbed Levine's neck.There is no audio in this portion of the tape.
After the incident, Levine was visibly agitated and argued with a man who appeared to be Harrelson's security guard. Then Levine flagged down an LAPD patrol car and told the two officers inside, "Hey bro, I just got assaulted by Woody Harrelson. He choked me out right now." A man standing near Levine added, "Yeah, I'm a witness." The police did not acknowledge Levine and simply drove away.
Harrelson's publicist, Ina Treciokas, told TMZ: "Unfortunately, this is not the first or last time the paparazzi have provoked an incident with a celebrity. Mr. Harrelson is evaluating all of his legal options against the photographer."
Levine went to LAPD's Hollywood division and filed a criminal complaint against Harrelson. The police have Levine's tape as evidence, and TMZ has given the LAPD a copy of the second tape. Levine, who suffered neck lacerations, was then taken by two officers to Cedars Sinai emergency room, where he was examined and released.
LAPD Detective John Padilla told TMZ the investigation is ongoing and "We're going to present it to the D.A.'s office" as early as today. Padilla added, "With the tapes and all, it's pretty good evidence." Padilla said vandalism and assault and battery charges could be filed against Harrelson.