Jake & Reese -- They're Tight on the 101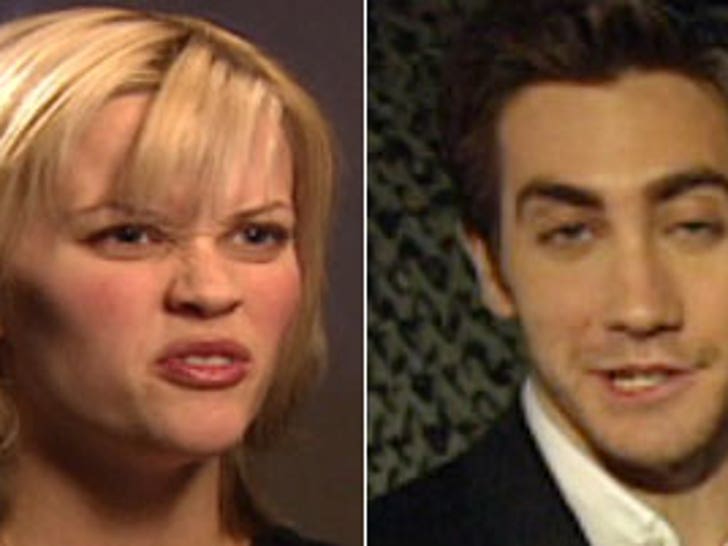 Lots of stories in the last few days that Jake Gyllenhaal and Reese Witherspoon called it quits because she didn't want him hanging with her family too much because it would confuse her kids with the divorce and all. We'll, the plot thickens.

A TMZ spy spotted Jake and Reese last Friday night driving together on the 101 Freeway in L.A. Coincidentally, it's almost exactly where Brandy got into that fatal car crash, but Reese and Jake had a much better result.
The spy saw the pair laughing it up in Jake's new X5. She was eating yogurt as they drove into the sunset. These guys are together.