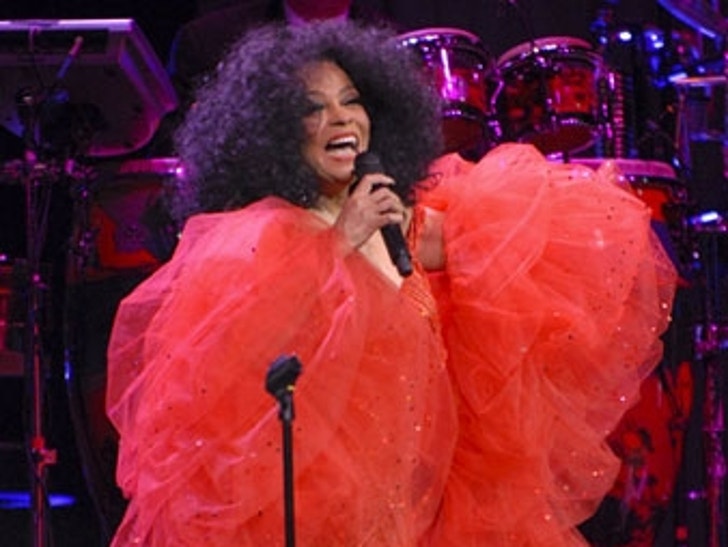 Diana Ross appeared at her Hard Rock Live concert in Florida on Monday dressed like a runway runaway from the Bobby Trendy Beauty Academy for Wayward Girls. Luxurious, it ain't!

Luckily, the only thing bigger than the 63-year-old diva's coral sequined, ruffled tulle cocoon -- her incomparable voice!
The orchestra was heard over this outfit, and no musicians were injured when she tossed her wig curls.