Dirty Dita VonTini
Dirty Dita
VonTini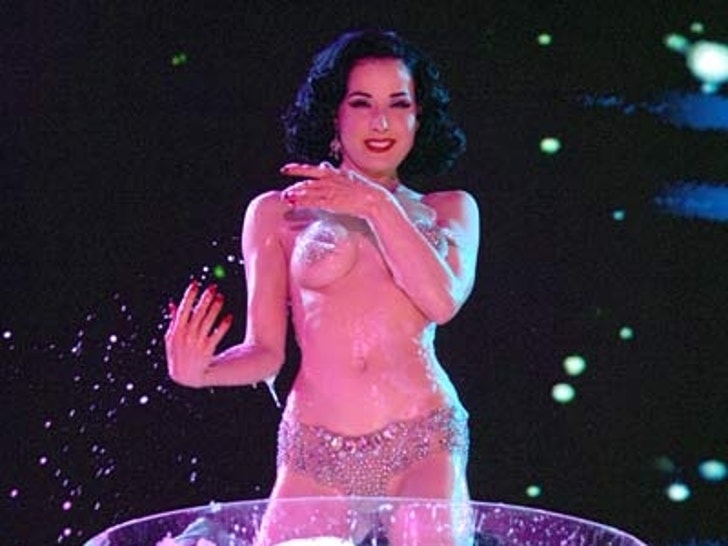 Does Dita Von Teese only bathe at sponsored events?
No complaints, of course, but the world sees Dita splashing around more than we see her dry! The former Mrs. Marilyn Manson busted out her favorite pair of pasties -- yes, those are pasties! -- in Toronto over for the weekend for the 2007 Fashion Cares event, and splashed around in a giant champagne glass bubble bath. Scrub your back, hon?
Only Dita can pull off wearing nothing to a fashion event!