Is There Something about Cameron?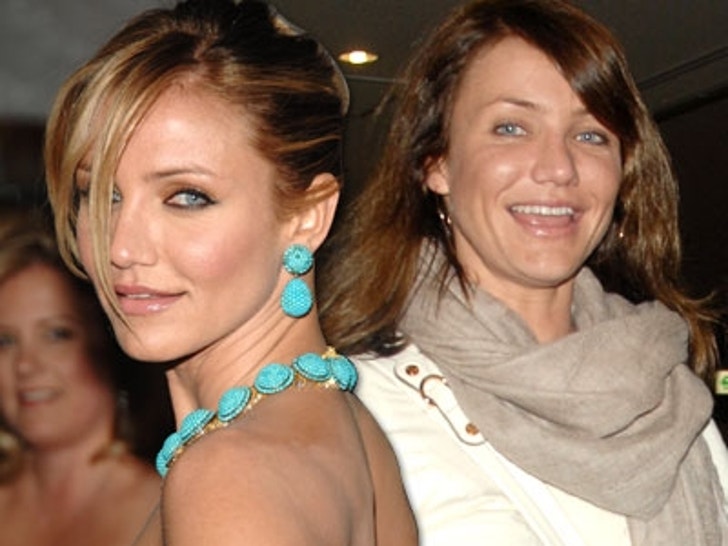 Cameron Diaz has landed at #19 on Maxim's Hot 100 List, but a debate has raged in the TMZ newsroom as to whether the blonde blue-eyed "Angel" would look better sporting a "Mask!"

TMZ staffers who saw Cameron at this weekend's VH1 Rock Honors in Vegas are in agreement; in person she is "gor-GEOUS" -- while others think the ruddy-skinned star has more in common with "Shrek."