"Top Model" -- Easy Rider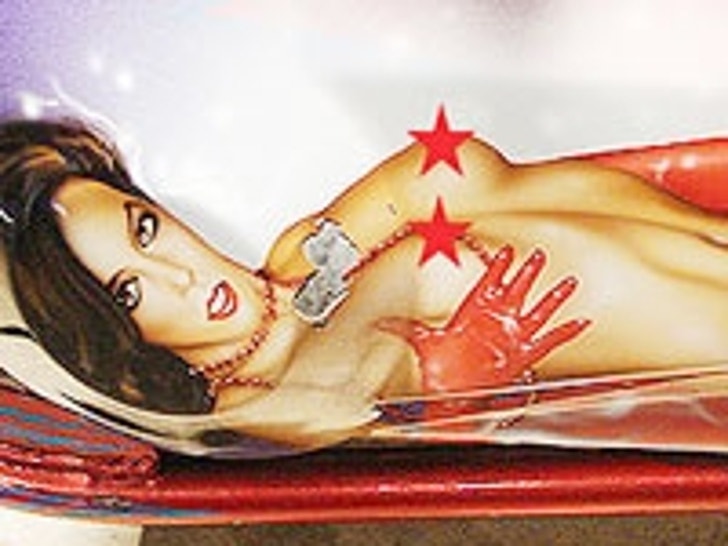 Adrianne Curry really likes her bare body -- and now it's been plastered it all over a custom made chopper!

The original "America's Next Top Model," who quickly disappeared into VH1 reality show obscurity, was given a free Beverly Hills Chopper on Thursday -- decorated with full-frontal illustrations of her fabulous assets. Vulgar, yes, but at least Curry acknowledges that "the children of Manhattan Beach might not appreciate it." Vroom!
Curry, who recently inflated her rack, said she may need to get another chopper to display her latest enhancements -- though BHC owner Johnny Fratto and "Sons of Hollywood" star David Weintraub egged on the former Playboy cover girl to show 'em off in another pictorial. Want a ride?