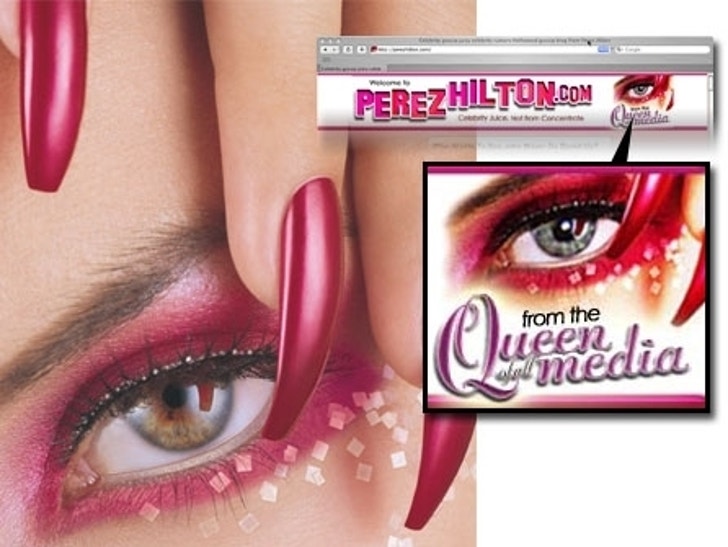 Perez Hilton, the self-proclaimed Queen of All Media, may have used the five-finger discount when it came to creating his logo.

TMZ has obtained a copy of a letter sent to Perez (real name Mario Lavandeira) from Creative Age Publications, demanding the logo be removed. In the letter, Creative Age alleges that the picture Perez uses as his logo is theirs, and that it appeared in a feature in the September 2004 issue of Nailpro -- a magazine geared toward salon owners, managers and nail technicians.
Deborah Carver, publisher of Nailpro, says, "I'm a Perez fan, but he can't use our award-winning photos. This isn't the first time he's done this. These are proprietary works that take an entire team of people to put together."
The letter, which is dated today, reads, "Please be advised that our client is entitled to seek statuatory damages for willful copyright infringement up to $150,000 per work infringed."
Lavandeira's lawyer says he has not received any such letter yet. For his response, expect Perez to post a picture of a fingernail with white dots on it.