"Idol" Contestants Snub Blake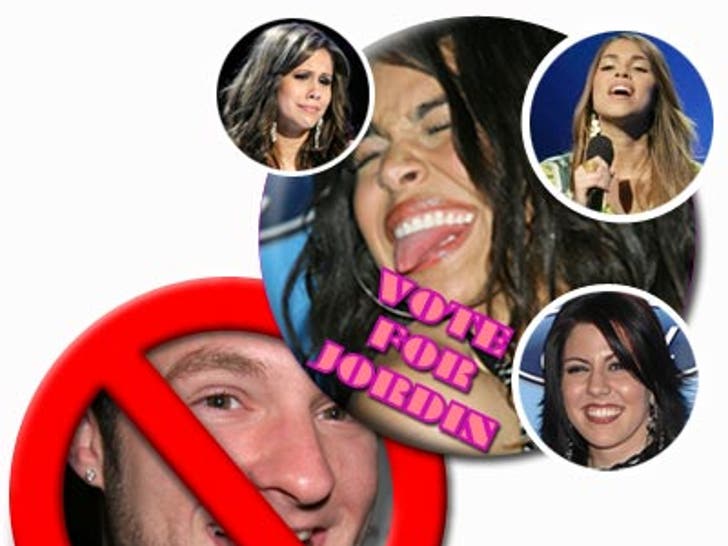 "A.I." castoffs Antonella Barba, Haley Scarnato and Gina Glocksen are pretty clear as to who their pick to win "Idol" is... and it's not Blake Lewis.

The three rejects have spent the last week asking all of their fans to vote for Jordin Sparks. The girls have posted bulletins non stop on each of their MySpace pages, urging readers to make Jordin the next "American Idol" winner.
Why are these girls serving up the Blake Haterade? Who knows... Girl power!