Nicole KIISes and Tells on Rehab, Mischa and Lindsay
Nicole
KIISes and Tells on
Rehab, Mischa and Lindsay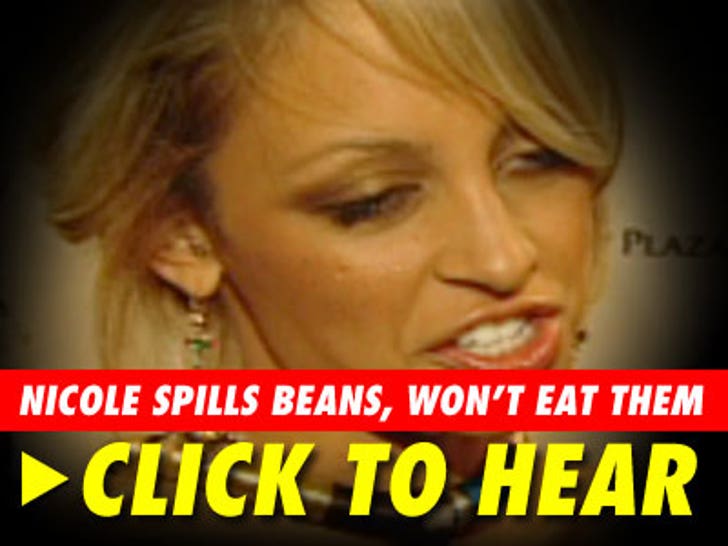 Nicole Richie says, contrary to media reports, she was not in rehab earlier this month and was just "on tour with Joel," her Good Charlotte boyfriend.
Richie went on On Air with Ryan Seacrest's KIIS FM morning show today and said she believes that because she was not photographed for over a week, reports surfaced she was in rehab for drug abuse and an eating disorder. That and the fact that she weighs 4 lbs!
While she revealed that Paris is "scared" about going to prison, Nicole is also nervous she may have to spend time in the slammer for her wrong-side-of-the-road DUI arrest. Although no decision has been made in Nicole's case, she says, "I have to deal with any consequences that come my way." Yeah you do!
Nicole held a now infamous barbecue last weekend, where Mischa Barton was hospitalized for "an adverse reaction to prescription medication," and which featured a pre-rehab appearance by Lindsay Lohan. Richie says she was not present for either Lindsay's "five-minute" visit, or Mischa's medical scare, because the hostess was at the supermarket "buying Sunny Delight."
Well, at least one of these embattled girls is getting their full day's supply of Vitamin C!