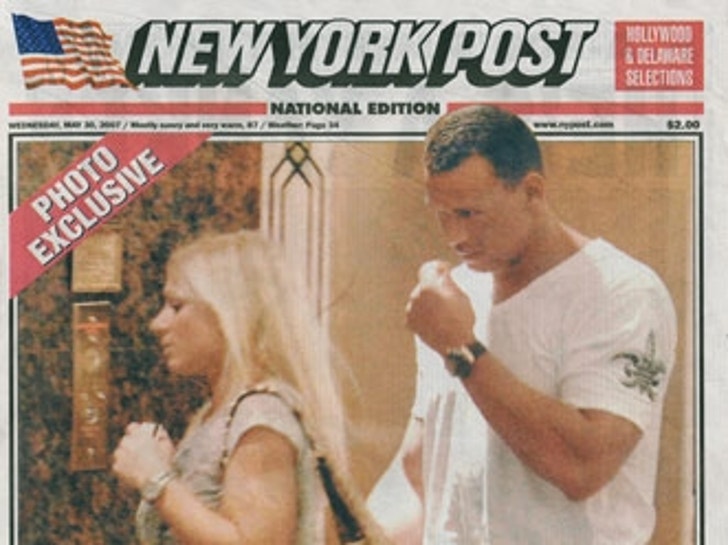 Today's NY Post cover story shows a pic of NY Yankee star Alex Rodriguez steppin' out on his wife with a mystery blonde. TMZ has learned that this is nothing new -- as he was with the SAME blonde in Las Vegas two weekends ago!

Sources in Las Vegas tell TMZ that the million-dollar slugger was at super hot nightclub Tryst at the Wynn Hotel on May 13, sitting at a table with his blonde companion. The two were living it up near the 90-foot waterfall, drinking two bottles of Grey Goose vodka.
Alex left the club around 2:00 AM, and sources tell us the two headed over to the Mirage the next day, where he and the blonde participated in a private event at the pool, featuring staff from Bare Lounge.
When contacted, a rep for the Wynn refused to comment on their celebrity clientele. Reps for Alex were just as tight lipped.
Someone's got some 'splainin' to do!