Lindsay and DJ Sam: The Big Blowout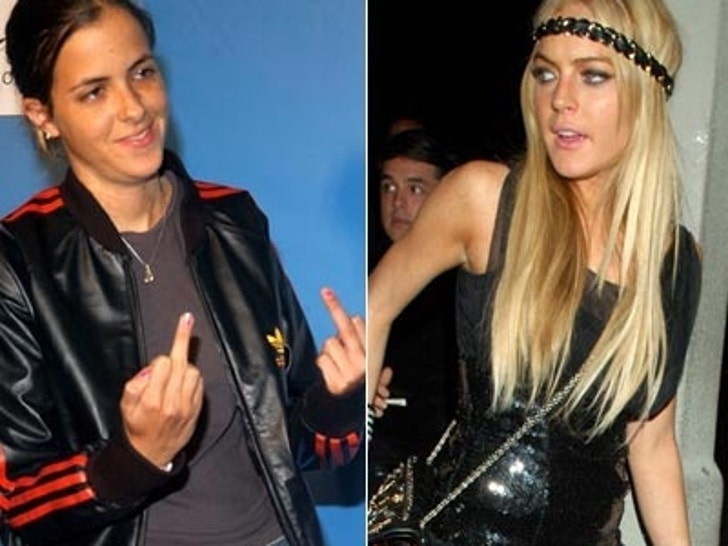 Sources have revealed to TMZ what Lindsay Lohan and DJ Samantha Ronson were fighting about in the early morning post-partying-party hours -- before Lilo confronted a Beverly Hills curb and was popped for DUI.

Our source, close to Ronson, says that while Lindsay was just revving up the party at Lindsay's condo in the wee hours of Saturday morning, Samantha was urging Linds to slow down, rest a bit, and save it for the long weekend. Apparently, Lohan didn't care for someone telling her what to do and the two had it out -- and Lindsay kept on partying.
The story then goes that Ronson stormed out, followed by an apologetic Lindsay -- leading to the accident. Oddly enough, Samantha, who's posted two blogs on her MySpace since the incident, has yet to address the events of the weekend. On a side note, both blogs were written just past 4:00 AM.
Ronson was not available for comment.