Pam Anderson -- Still Turnin' Tricks
Pam Anderson
Still Turnin' Tricks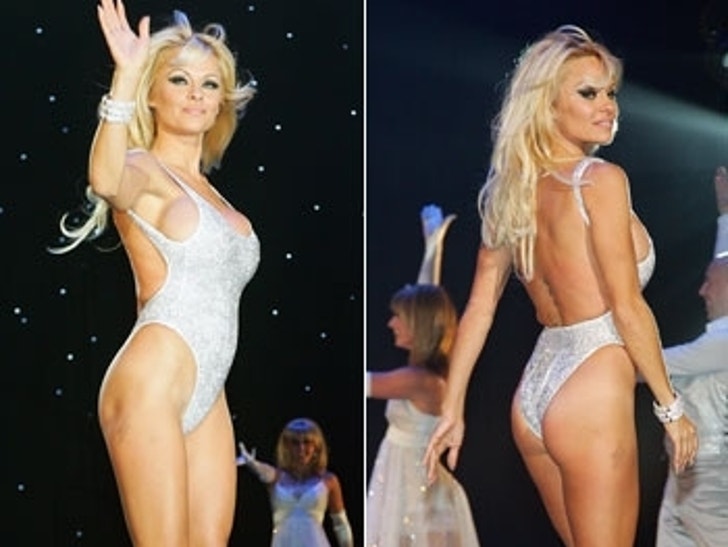 Pamela Anderson keeps blowing minds. Although Pam turns 40 on July 1, that's not going to stop the mother of two from walking around half naked! Presto! Are ya feelin' the magic?
The star of a new Hans Klok "The Beauty of Magic" show at Planet Hollywood has Miss Anderson in Las Vegas three days a week until September. At Friday's opening, she strutted her ample stuff in a scandalously revealing one-piece. Abracadabra! What a piece!

On Saturday, Pam was caught on video getting close with the uber-luscious stripteaser Dita Von Teese -- and dancing her brains out at Pure at Caesars Palace. Battle of the titans!