If You're Pissed Over Paris, Don't Blame the Judge!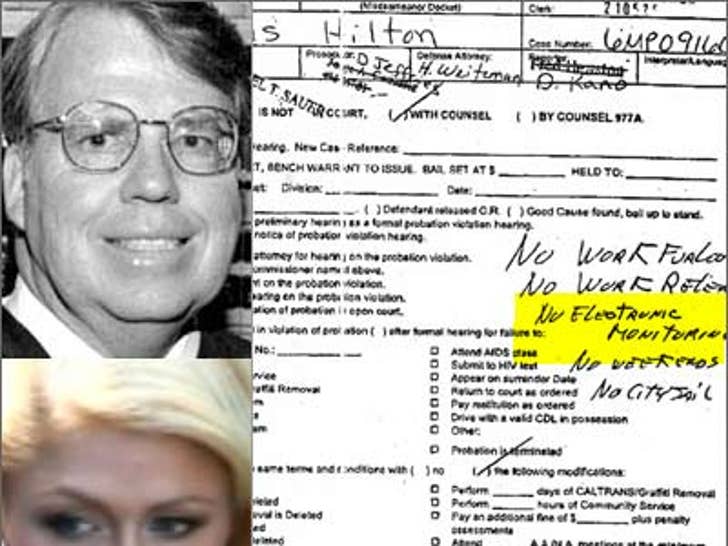 The decision to move Paris Hilton to house arrest was made entirely by the L.A. Sheriff's Department.

TMZ has confirmed that Judge Michael T. Sauer was informed of the Sheriff's decision before Hilton was reassigned to house arrest, but the Judge only responded by reaffirming the terms he imposed on May 4.
We spoke to Allan Parachini, Public Information Officer for the Los Angeles County Courts, who advises that "All decisions on incarceration are made by the Los Angeles County Sheriff's Department once a sentence is imposed."


So don't tell it to the judge.

UPDATE: Allan Parachini addressed the media outside of a Los Angeles County Courthouse regarding Paris Hilton's early release today, and reiterated that the court did not sanction the early release of Miss Hilton. He added that the Sheriff's Department contacted Judge Sauer on June 6 and asked him to change his sentence to allow electronic monitoring for Hilton. He declined, sticking by his original sentence, which clearly nixed that type of punishment.