Mary-Kate's Exes Go to Paris ... Hilton!
Mary-Kate's Exes
Go to Paris ... Hilton!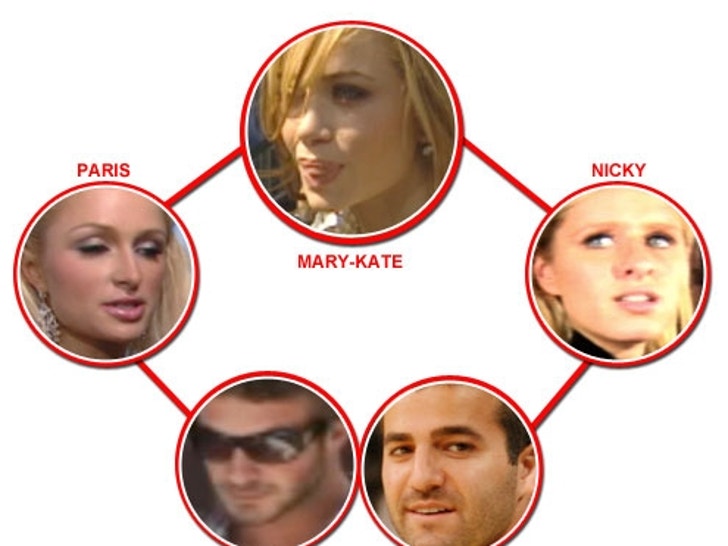 Both shipping heir Stavros Niarchos (Paris' ex) and execuspawn David Katzenberg (Nicky's current beau) were down at the jail yesterday to visit Paris Hilton -- and Mary-Kate Olsen was there in spirit. The Olsen twin can lay claim to having dated both men before the Hilton sisters got their hands on them!

Mary-Kate dated Katzenberg on-again-off-again for several years. Katzenberg took up with Nicky after Mary-Kate supposedly left him for Stavros -- who then dated Paris for a bit in 2006. Confused yet?
Stavros and Nicky were Paris' two approved guests at the jail hospital facility yesterday, and David drove them there. Mary-Kate shouldn't hold her breath waiting for an invitation.