Lohan Accused of Being Smashed During Smash-Up
Lohan
Accused of Being Smashed
During Smash-Up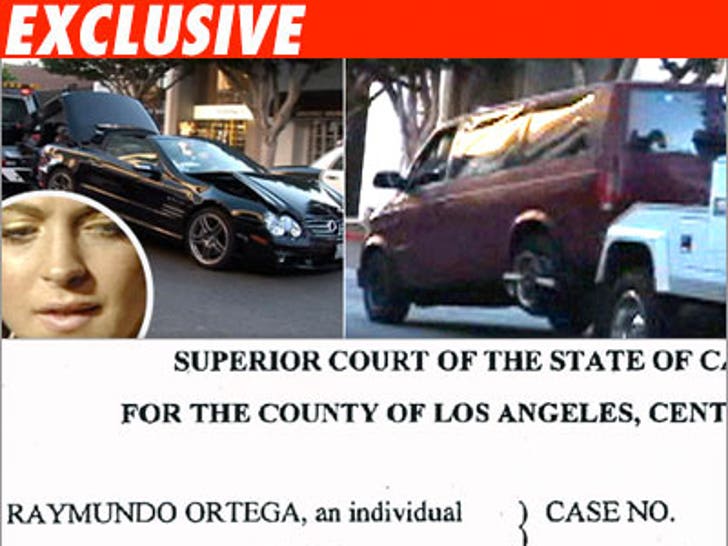 Lindsay Lohan is being sued by a man who claims she was drunk when she crashed her Mercedes into his van after leaving the famous Ivy restaurant in West Hollywood in 2005. He is suing both Lohan and The Ivy.
In a lawsuit filed Thursday in Los Angeles County Superior Court and obtained by TMZ, Raymundo Ortega claims Lohan, who was 19 at the time, was dining at The Ivy ... "where she consumed alcohol and became intoxicated" minutes before the wreck. The suit alleges that "The Ivy's conduct of serving alcoholic beverages to Lohan was a factor in causing the injuries to Ortega."
Ortega claims that on the day of the accident, Lohan was "driving recklessly" at 60 MPH to avoid having her picture taken by paparazzi and "looking over her shoulder instead of watching the road." As a result, Ortega is suing both The Ivy and Lohan for damages in excess of $200,000.
In the suit, Ortega accuses Lohan of having a history of "racing and speeding with Mercedes Benz high performance car and as a result received several speeding tickets and has been in several accidents."
Reps for Lohan were not immediately available for comment.