"Indy 4" on Universal Tour?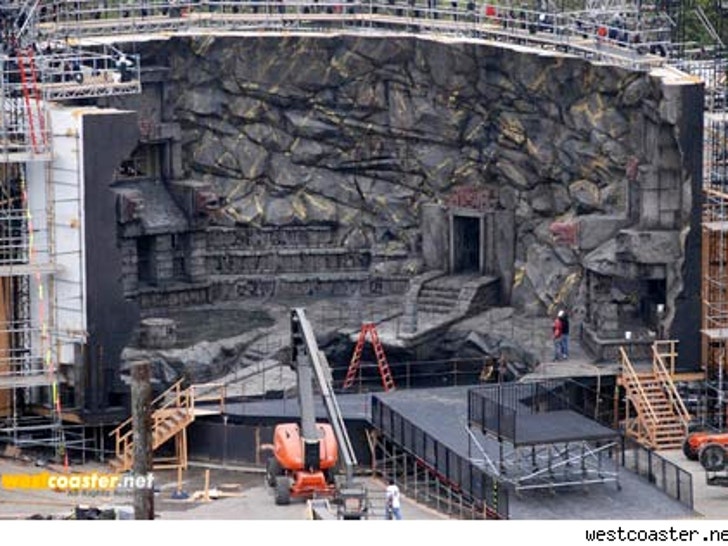 Are the folks on the Universal back lot telling the truth to theme park guests?
A few TMZ staffers took a ride yesterday on the Universal Studios Hollywood Tour where they passed an enormous Aztec temple set that tour guides said was being built for the upcoming flick "National Treasure 2: Book of Secrets," but could it really be for the Indiana Jones sequel?

We called Jerry Bruckheimer Films, the production company for "National Treasure," and it turns out the Nic Cage pic is wrapping production next week outside of L.A., so clearly Universal needs to update their tour guides.
Our staffers thought the giant Aztec set could have something to do with the long awaited Indiana Jones sequel, and questioned the tour guides, who had no clue. Later, we contacted Universal Studios Production, which denied any link to Indiana Jones, saying, "We do not reveal the details of our shooting locations." Details about "Indy 4" have been under wraps for a while, but filming reportedly began this week.
As for the folks at Universal ... "Snakes, why did they have to be snakes?"